The North Shore Veterinary Hospital was founded in 1931 by a young Dr. Arthur W. Fredericks. After graduating from Cornell University, the newly minted veterinarian set out to find work. This proved challenging during the Great Depression, and with no offers he decided to open his own practice. He set up shop on the second floor of his grandfather's house on Vernon Valley Road. Dr. Fredericks treated all manner of animals from cats and dogs to horses and cows, often accepting potatoes or milk as payment from farmers.
In addition to his veterinary work, Dr. Fredericks was also well known in the Village for his role as the Grand Marshall of the Cow Harbor Day Parade, leading the way in his red jacket and tall leather riding boots atop his horse.
In 1969, after he too graduated with a veterinary degree from Cornell, Arthur's son, Richard W. Fredericks, joined the practice and built it into one of the largest large-animal veterinary practices on Long Island. In 1985, he moved the practice to its current location at 835 Fort Salonga Road.

And in 1999, the third generation of Cornell-trained veterinarians joined and expanded the family business. Dr. Russell Fredericks has taken over as head of the now nearly 90 year-old practice providing excellent medical care for Northport's pets, big and small, while also assisting local shelters and rescue groups.
The Northport Historical Society is honored to have Dr. Arthur Fredericks' red coat and riding boots in our collection.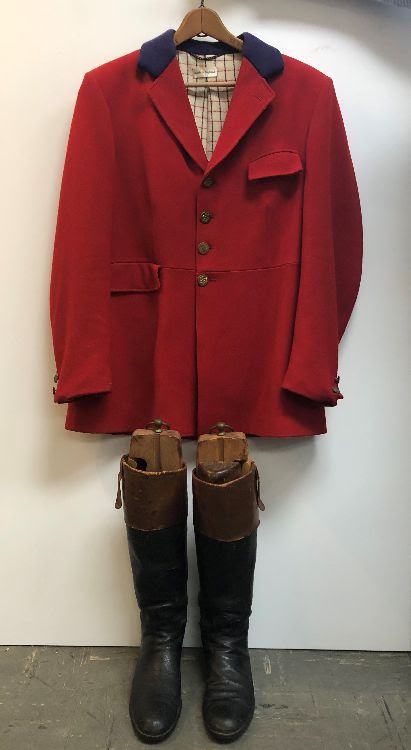 North Shore Veterinary Hospital is a Business Member of the Northport Historical Society. To learn more visit their website at: https://northshorevethospital.com. If you'd like to support the Society and become a business member, please visit our website: northporthistorical.org or email [email protected] for more information and to learn about our exciting member benefits.
Do you like this post?