George "Bud" Wenderoth, Jr. (1907 – 1989)  opened the Northport Five and Ten in 1937, first in a smaller location on Main Street, then in the Brush Building at 83-87 Main Street where the business remained for over five decades.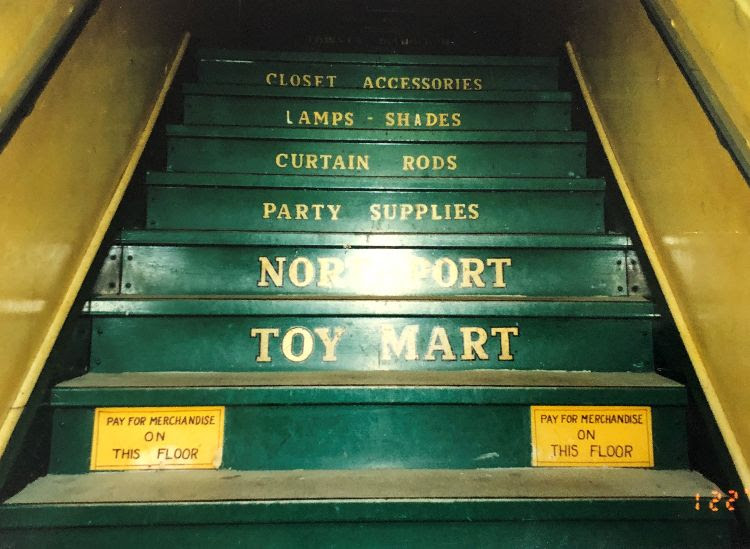 The Family Store on Main Street
Selling everything from lamp shades to curtain rods, the Five and Ten was a variety store known for its old-fashioned feel and customer service. Aisles were filled with bins stuffed to the brim with hard to find items like picture hooks, sewing notions and clothes pins. Children especially loved the Toy Mart. These were the days before Walmart and Amazon!

At the heart of it all was Bud. Employees were treated like family, and often worked there for many years. The store was a beloved landmark on Main Street, but after Bud's death in 1989 the family decided to sell. In 1990, after 53 years in business, the Five and Dime closed.
The Northport Historical Society is lucky to have been the beneficiary of several items from the Five and Ten after it closed, including its signature gold painted signs.
Do you like this post?